The 15 Best Travel Destinations For Food In 2018
One thing that unites us is food. That precious moment when we are together around the table to satisfy hunger and delight every sense is perfect for bonding. Thus traveling around the world looking for exciting places must be completed with the perfect food. That is the reason to explore the best travel destinations for food.
We have made for you a small list of these amazing places which you will enjoy and love. You can also know the best dishes to try and some little facts. Did you know the Chantilly cream creator committed suicide at a banquet because the fish did not arrive on time? It is the tragedy of a stressed chef!
Only with the right hand in New Delhi
In India, you can have one of the best food vacations in the world because of its variety and flavor. Indians use many spices and many vegetables. So your senses will awake once you smell ginger, coriander, nutmeg, cardamom and saffron. You must know the use of spices optimizes your health. In New Delhi, you must try the pakora dish which has small fried pieces of vegetables, meat or fish. The Palak paneer and the Tandoori chicken are also famous if you love desserts try the kulfi.
Likewise, Indian food is perfect for vegans although you can find meat, chicken and fish in its menu. Check Bukhara restaurant for a fancy gastronomic experience. If you love street food, go to Old Delhi and eat a samosa. Wherever you go, don't use your left hand to grab food (Indian table manners)
Budapest and its soups
Visiting Hungary and not having a gulash is like visiting Rome and not seeing the Coliseum. You must try it! It is a yummy soup with meat, vegetables and tons of paprika. Hungry is not all about imposing buildings and castles. Its gastronomy is very delicious. Hungarian food is also very seasoned and vegetables, cheeses and meat are very used for cooking. If you like salami, try Szeged salami, it is simply heavenly!
Others dishes equally delicious are the rakott krumpli which has potatoes, eggs and cheese. Try the meglevesh if you feel wild and you have decided to begin your lunch with a sweet fruit soup. One of best places to try those dishes is the Central Market Hall in Budapest. Don't miss Hauer Cafe. It is a jewel for cake lovers. Enjoy the Bródy cake and the Hauer cake. If you want to drink, please don't make a toast with beer Hungarians don't like it.
Come together in Singapore
Singaporeans consider eating as a very important and social act, so they usually go out for dinner, lunch and even breakfast. Food from Singapore is rich and complex because it came from the fusion of gastronomies of many places like Thailand, China, Malaysian and India. Hainan chicken with rice, chili crab and the katong laksa (spicy soup) stand out because are tasty and full of joy.
Nowadays Hawker Centers are a trend. They are foods courts where you can find a wide variety of dishes, similar to the street food but more organized. Go visit a Kopitiam which is a coffee house and taste a carrot cake with milo (a chocolate drink). It is like a piece of heaven in your mouth.
Plate smashing in Athens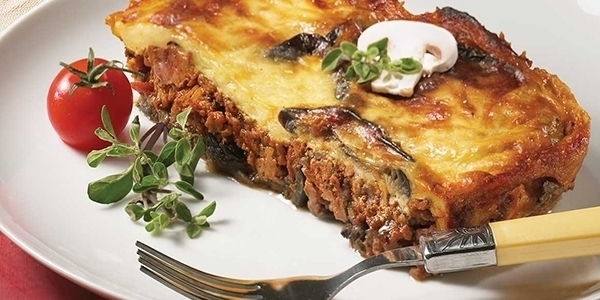 Mediterranean diet is very simple and exquisite. Greece is more than Zeus, beautiful beaches and plate smashing. Greeks know the food is the divine sustenance and they make sure everything touches your palate is delicious. Try its fakes which is a tasty soup with olives. Its moussaka is like lasagna and is very popular, as the famous gyros (vertically roasted meat)
In this way, you maybe want to know about the places you can eat in Greece. Taverns are the most popular because they are small, cheap and they serve the most traditional dishes and the mezzedes which is a sort of appetizing. If you want something sweet, go to a zaharoplastio. It is like a bakery where you can eat tons of kourabies (a cookie with almond, cinnamon, water of roses and vanilla). If you want a unique travel-food experience, go to Anafiotika neighborhood. This place is full of restaurants and bars. Smashing plates tradition came of an ancient practice of killing plates on mourning occasions in order to deal with loss. So be careful!
Eat like an Inca in Lima
One of the best places to travel for food is Lima, because Peruvian gastronomy is globally recognized. The reason is the fusion of several gastronomies like Italian Spanish, Chinese and Japanese. Did you know potatoes came from Peru? But its most famous dish is the ceviche. It is a fresh raw fish with lemon, chili pepper and onion. The grilled chicken is very tasty and popular as the Huancaína potato which also has bread, chili pepper and milk. Try the most exquisite desserts like alfajor (a cookie with sweet filling) and the suspiro limeño (a delicious mousse with wine).
It is important to mention Peru has had two restaurants in the San Pellegrino ranking of the 50 best restaurants in the entire world. So don't miss the opportunity to visit the Central restaurant. For something more traditional, go find Aunt Grimanesa. She is a nice lady with a delicious anticuchos (meat sticks).
Kin khaw in Bangkok
Kin khaw means eating rice and Thai love it. Rice is the main ingredient in any meal even breakfast and it is delicious. Thai food consists of rice dishes accompanied by vegetables, some meats and many species. You will find in all Thai dishes the perfect balance between the bitter, the sweet and the sour. Try the popular Pad Thai which has fried noodles, soya, tofu, peanuts and of course, rice. You can taste the delicious Khaw Pad Muu Kratiang which has pork and the Thom Kha Gai. It is a powerful soup with chicken, fish, mushrooms and ginger.
The best places to eat are the street markets and Bangkok has too many and its prices are so cheap. Besides the food quality is such that the vendors receive the Shell Shuan Shim logo which is a quality seal like Michelin stars. Visit the Or Tor Kor market and the Saochingcha neighborhood. Remember Thai doesn't use knives because they're considered a weapon, so don't ask for one.
Olé in San Sebastian
Spanish gastronomy is marvelous because the mealtime is an important rite for the socialization. It isn't about eating. It is about a multidimensional experience which implies the gathering of souls around a table. San Sebastian city stands out as one of the best gastronomies in the world. First, you need to know bread is the real king here. It goes in almost all the Spanish dishes. If you are in a tasca (a kind of bar), with your beverages you will also receive tapas. It is a thick slice of bread with other things like vegetables, ham, olives, fish, meat and more. The popular paella is as respected as the national anthem. It is a divine mix of rice and seafood seasoned with Jerez wine and saffron.
Then San Sebastian is more than beautiful beaches, amazing architecture and nice people. The food is heavenly, so go to the 31 de Agosto Street and you will find many tascas and restaurants. Try a tortilla that is like an omelet but tastier. If you like sweet things don't miss the Santiago cake made with almonds. You can also go to a churreria. This is a place which serves churros, that is fried dough with fudge. Eating them after a night of drinks is a tradition. Don't break it!
Vienna its opera and coffee houses
Austria gastronomy enjoys the unique fusion between Germany, Italian and Slovenian food. Imagine eating an alpine beef carpaccio with ginger pesto looking the Danube River. Awesome! Try the frittaten, a tasty soup with semolina rolls. The krenfleish is a delicious plate of pork you must try as the knodel which is tasty potato roll. Go visit the Gasthaus Kopp restaurant for something traditional.
In addition to that, Viennese enjoy a good coffee time as well as the opera, so the city is full of gorgeous coffee houses. The variety of the coffee is very impressive. Visit the traditional Café Central and the historical Imperial Café and don't leave the Vienna without taste the famous Sacher cake and the Apple Strudel. Wherever you go, keep your hands on the table. Hidden hands are rude.
London is more than its tea
Did you know Julio Cesar invaded Britain because he lover oysters? Yes, he did. Nowadays Britain gastronomy stands out because it's full of calories and it's very yummy. First, try the popular fish and chips, you can find it anywhere. The full English breakfast is a challenge if you are used to something lighter because it has beans, sausages and eggs. In this order, Shepherd's pie is a divine combination of meat and vegetables. The toad in the hole dish is a pudding with sausages and gravy sauce and you are going to love it.
Again, street markets are the perfect place to sense those flavors. Visit the Camden market and Portobello market, where you can eat and shop. You should also visit Andover Arms and Pieminister. Don't forget to attend to tea time in Soho's Secret Tea Room.
Tokyo and its food vending machines
Japan is one of the best foodie destinations in the world. To begin you can find food everywhere, even in a vending machine. Second, there are ramen and sushi and we love both. Ramen is a tasty soup and sushi is raw fish over rice.
You can try the wagyu which is the Japanese beef or the tonkatsu that has pork in it. As a dessert, taste the wagashi (a little and curious rice cake). For having an authentic Japanese experience, go visit Genki Sushi restaurant and Ichiran restaurant. You will have so much fun, but don't lick the chopsticks, it's rude!
Eat with strangers in Munich
In German restaurants is pretty normal share the table with strangers. So take the opportunity and make some new friends!  Munich has one of the best gastronomies ever. It has many exquisite dishes like the Käsespätzle which is a potato and pasta hybrid with onion, cheese and sweet mustard. The flammkuchen is like a pizza-crepe with onion, pork and milk. Try the maultaschen is meat and vegetables en in a fried dough bag, very tasty.
There are many beautiful places to eat. We recommend the Hofbrauhaus because is a beautiful place with fantastic food and tasty beers. Go visit also the Münchner Suppenküche restaurant, the vibe here is electric.
Give a bite to New York
The Big Apple is always a perfect destination for many reasons. It has spectacular museums, imposing buildings and of course the multicultural and divine food. You can go out for dinner every night of your life and you won't finish visiting every restaurant in New York because there are about 20.000 of them.
On the other hand this is the kingdom for junk food, so you can find thousand places like McDonalds and Shake Shack. There is something for every taste and budget, Indian, Italian, Mexican, Chinese food everywhere. If you love burgers you need to go to Five Napkin Burger but if you are a hotdog person, go to Papaya King, have one delicious hotdog and a sweet papaya juice. Taste the famous apple pie in the Magnolia Bakery.
Viva Mexico!
In Mexico, you can have the ultimate foodie vacation. Mexican cuisine is quite magical, vast, complex, varied, addictive and delicious. Its reason is the fusion of the mystical Aboriginal cuisine with the traditional European. The taco is very tasty and popular.  It consists of basically two elements, the corn tortilla and the stew. Try the enchiladas which are corn tortillas stuffed with chicken stew, beans and hot chili sauce.
You can find tons of places in Mexico to satisfy your hunger like Porfirio's in Mexico City. The street food is equally yummy so don't be afraid to the Montezuma revenge. Everything is going to be lit!
Near to heaven in Paris
Having a meal in Paris must be the closest to a divine experience. Three words for you: cheese, wine, baguette. You gather those, then go to the Esplanade des Invalides and make a picnic. There are a lot of delicious dishes like cheese fondue, the ratatouille which is a mix of grilled vegetables and the famous coq au vin.
Don't leave France without taste the salade niçoise with eggs and anchovies and the bœuf bourguignon. For something sweet try the crêpes, macaroons and the crème brûlée. Places for eating are many like La Table des Bernardins and Pain Vin Fromages which has the best vibe.
Dolce far niente and eating everything in Naples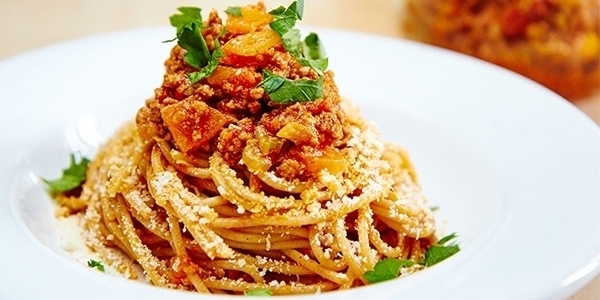 Naples is for far one of the best food cities in the world. Although its motto dolce far niente means pleasant relaxation in carefree idleness you should worry about eating all. Neapolitan pizza was made here, so you must visit the Gino Sorbillo Pizza shop. Try the Ragu alla Bolognese is a delicious dish of spaghetti with meat sauce.
Besides, you should taste the calzone. It is a yummy closed pizza. Risotto is always a good option and the fried pizza is unique. Hosteria Toledo offers delicious pasta.  For dessert and the aromatic coffee try Baba Neapolitan with chocolate, cream and rum.  Don't miss the Grambrinus Café and Fantasia Gelati for the best ice cream ever.
Now you have your gastronomic rout, don't forget to choose an efficient way to being communicated in your food travel. Nowadays you can always optimize your experience. There is a reliable item to improve your trip. It is prepaid SIM card. A small device that inserted into the Smartphone or tablet, allows connection to the Internet, making and receiving calls. It also allows you to send and receive messages. You can use a GPS to get your favorite brand location.
SimOptions offers a SIM card with 4G speed data. It has credit valid for 30 days. You can do national and international calls with text messages. You chose it, order it and pay for it online. The payment system is totally secure. It is very easy way to pay with PayPal, Stripe, international debit and credit cards. So you can post that video eating that big burrito!
Since you're here…

… we have a small favor to ask. If you enjoyed reading this article, we'd be glad if you share it with your friends on Social Media. Maybe they will be interested in reading this content too!