The Best Prepaid SIM Cards for Europe in 2019
Traveling to Europe can be one of the most exciting and amazing experiences in your life. Visiting iconic places like the Eiffel Tower, the Big Ben or Saint Basil's Cathedral are just some of the many activities you will be able to do in Europe.
Of course, you will need to have internet access sometimes, so it is very important to find the best options to do this. Buying a SIM card can be very expensive and of course, you will want to save money for some other things, but do not worry.
Keep reading and learn more about the best Europe SIM card for 2019 and enjoy your next trip to the old continent.
SimOptions – Prepaid SIM Cards for Europe
---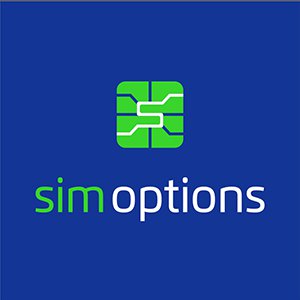 Whether you are traveling to Asia, the Americas or Europe, you can grab one of many international SIM cards offered by SimOptions for your travels abroad. They all provide you with free data roaming in more than 200 destinations worldwide. Perfect for anybody who'd like to keep their smart devices connected to the internet to stay in touch with friends and family – anywhere – anytime.
The pre-registered SIM cards will be sent right at your door and you will not need to show any identification to buy of their chips. After buying your SIM, you just have to insert it on your phone and start using it! That's why they call their SIM cards plug-and-play SIMs.
Prepaid Europe SIM Card (5GB | $29.90)
Data: 5GB Internet
Calls: 3,000 min in Europe
SMS: 3,000 SMS in Europe
Credit validity: 30 Days
4G/LTE in all Europe
Prepaid Europe SIM Card (12GB | $39.90)
Data: 12GB Internet
Calls: 3,000 min in Europe
SMS: 3,000 SMS in Europe
Credit validity: 30 Days
4G/LTE in all Europe
Orange – One of The Best 4G Networks in Europe
---
This multinational telecommunication company was founded in 1988 as France Télécom. It is based in France and it is considered to be the fourth network operator in the whole European continent. It is also the twelfth telecommunication operator around the world after China Mobile, Airtel, China Unicom and some others.
Due to its popularity, it has around 256 million users worldwide. Some of its products are fixed-line telephones, mobile phone, broadband and IPTV.
Let's talk a little bit about the 2 most famous prepaid SIM cards for Europe so you can choose the right one for you.
Orange Holiday SIM Card (10GB | $49.90)
Data: 10GB Internet
Calls: 120 min global calls
SMS: 1000 global texts
Credit Validity: 14 days after first use
SIM Card Validity: 6 months
4G/LTE in all Europe
If you ran out of data and you still need to have internet access, please check the following top-up options:
Orange SIM Card (1GB | $12.60)
Data: 1GB Internet
Calls: No calls
SMS: No SMS
Credit Validity: 7 days
Orange SIM Card (3GB | $30.90)
Data: 3GB Internet
Calls: No calls
SMS: No SMS
Credit Validity: 30 days
Three – Pay As You Go SIM Cards for Europe
---
This company is considered to be one of the biggest ones in the whole continent. It was originally founded in Hong Kong in 2002, but then it started growing around the world, reaching 130 million users worldwide. As part of CK Hutchison Holdings, Three has many subsidiaries all around the world.
We will focus just on 3 Group Europe, which includes the United Kingdom, Ireland, Italy, Sweden, Austria and Denmark. As an interesting fact, we have that Three UK was launched on 3 March 2003 (03/03/03) for publicity purposes.
Of course, Three has many SIM cards options, but here we chose just the most famous ones to buy while you are in Europe this 2019:
THREE PAYG (5GB | $29.90)
Data: 5GB data in 4G in all covered countries
Calls: 3,000 min within Europe
SMS: 3,000 SMS within Europe
Credit Validity: 30 days (no top up available)
THREE PAYG (12GB | $39.90)
Data: 12GB data in 4G in all covered countries
Calls: 3,000 min within Europe
SMS: 3,000 SMS within Europe
Credit Validity: 30 days (no top up available)
Vodafone – SIM Card Deals for Europe
---
If you travel with your pocket WiFi, tablet or any other device to have an internet connection, Vodafone has different options regarding mobile broadband that can be very useful for you.
Vodafone Data SIM (1GB | $11.50)
Data: 1GB of 4G speed
Credit Validity: 90 days
But if you are traveling just with your cellphone, maybe you should consider buying a Pay As You Go SIM card. This is the best option for travelers that are not spending so much time in the continent and want to save money. Take a look at this option:
Vodafone Pay As You Go (500MB | $11.20)
Data: 500MB of 4G Data
Calls: Unlimited Minutes
SMS: Unlimited Texts
These were just some of the best Europe SIM cards for 2019, so if you are planning to visit this incredible continent, you should consider any of the options we gave you in this article. Since roaming can be very confusing, we decided to share with you a few more details about the roaming regulations in Europe so that you can make a more educated choice.
Roaming Regulations in Europe
---
There are some limits at the moment of using your phone out of your telecommunication company coverage. If you go out of that coverage, you have to pay extra charges that sometimes are very expensive. Europe has established different regulations for people to stop hiring cheaper packages than the ones offered on their local countries. In this way, they are avoiding expensive roaming charges. But let's take a look at some of the roaming regulations established for the European Union's country.
Calls and SMS
Phone calls and text messages do not have an established limit. You can make calls and send text messages as much as your contract in your local country indicates. The same taxes apply as if you were at home. The roaming limits only affect to the mobile internet and data usage.
Limited Contract
These contracts are those that have a data package with a limit per month. What happens if you are out of your local country? Each operator decides how much an extra charge for data usage costs. They have to indicate it in the contract and send notifications to the users through SMS or another way just when the service is almost run out. However, there is an estimated price per extra data consumed outside your local country. We recommend you to check your telecommunication company contract.
Just in case you have cheaper data taxes, the operator can make a recharge for roaming even if you do not consume the quota of the month. The operator, in this case, must notify the users before these exceed the limits. Anyway, the price has to be reasonable.
Unlimited Contract
If you have a contract with unlimited data for mobile internet in your local country, the operator must set a limit if you go to any other country. If you reach that limit, they can make an extra charge.
Prepaid SIM Cards
Roaming charges also apply for prepaid taxes. In this case, the operators can set a limit for calls and data usage. You have to activate roaming service through a phone call to your mobile operator anyway. Roaming does not activate automatically. According to the internet connection, they have a specific price per GB, and the price is set in the contract. The operator can set a data limit, it consists in dividing the remaining credit of your prepaid card when the roaming is activated.
Reasonable Usage
If the telecommunication companies detect the abusive usage of roaming service from the users, they can analyze the client's consumption for at least about 4 months. Just in case during this time the user consumes more in other countries than in the local one, the company gives a deadline of 14 days for the customer justify that fact. If there is no notification beyond that the client is using the mobile phone more outside that at home, the company applies an extra charge for calls, texts messages and data usage.
Fake Roamers
It is simply problematic to control the operators with low taxes that hire clients in some countries where the mobile phones are really expensive. The hard situation here is that the operator is the one that is looking to take advantage of this and not the customer.
Borderline Workers
When a citizen works in an EU country but lives in another one, this person can hire mobile packages in any of these countries and use the roaming with the other one. It is not considerate roaming -although the user connects in the other country- if this person connects on its own country the same day.
Living in the Border
What happens if the user lives in the border between two countries, and automatically the mobile phone connects sometimes to a network of the neighbor country? Well, it is not considerate roaming if the user connects to a local network the same day.
Roaming on a Ship or a Plane
When users travel by plane or ship the free-roaming applies just if the clients are connected to land telephony. If the customer connects through satellite, the roaming cost is no regulated and it can be very expensive.
Roaming Outside the EU
If the user is outside the EU, it does not apply the free roaming. In this case, the customer has to pay roaming taxes that tend to be extremely expensive. As a recommendation, the users must check their contract policies.
---
Recommended Activities in Europe
---
Recommended Articles For You