Ultimate Top 20 List for Best Employment opportunities and Personal Growth
A wise man once said the most productive work is the one that comes out of the hand of a happy man. In order to achieve that, you have to figure out what you love to do and what you are good at. However, maybe the country in which you are living in may not offer the best working environment when it comes to jobs available and personal growth opportunities. If you are open to move abroad and find work outside your comfort zone, the following list will show you the top 20 countries with the best employment opportunities and career chances.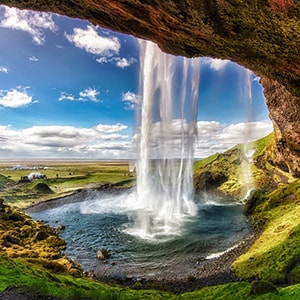 Employment Opportunities #1: Iceland
This island has around 300.000 inhabitants and most of them are young people. It has a very low unemployment rate and folks are very happy. This country offers attractive employment offers for locals and foreigner. The hourly wage is around $8 and the labor market is very diverse, varying from tourism to science.
Employment Opportunities #2: SWITZERLAND
Switzerland offers the best income in the world for many reasons. It hosts several multinational companies and the high education level of the people foster the desire for big companies to open their headquarters here. There are good working opportunities for foreigner as well as locals. in order to get granted as an expat there you need the official permission and you need to know the language. For many people this can be rather easy as the country is divided into four regions and each of them has its own language (German, French, Italian and Switzer Dutch). The qualified labor sectors are real estate, finance and public services. In addition, Switzerland has a huge tourism sector.
Employment Opportunities #3: NORWAY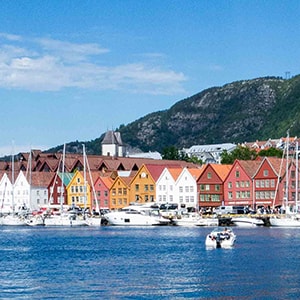 Norway is one of the countries with the highest remuneration for their work. Finding a job in the small cities like Voss or Lillehammer is easier than the big cities like Oslo. Engineers, doctors, dentists and nurses are the most wanted here. The biggest labor benefits are a 35 hours working week and 5 weeks of annual vacations. So go work there and enjoy its midnight sun!
Employment Opportunities #4: AUSTRIA
In this fairy tale land, when you get married you will receive 15 leave days. The extra hours are paid and if you get sick and miss work you will be paid, too. The tourism sector offers many jobs and teachers are very demanded because its education system requires one teacher for every 11 students.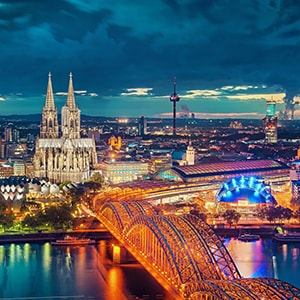 Employment Opportunities #5: GERMANY
The country that created the Christmas tree offers the possibility to grow up in your career an enjoy employment security. It also has the mini jobs which are small jobs of 15 hours weekly. They pay around 400 Euros per month but the employee doesn't pay taxes. Instead you can do volunteering work or make donations. Germany is home to a few of the biggest car manufacturers in the world, but also engineering and Tech companies.
Employment Opportunities #6: UNITED KINGDOM
The cradle of The Beatles is an excellent place to work and develop your young professional career. They pay around $8 per hour on unqualified jobs; there is the Insurance Number which gives many benefits like subsidies in case of unemployment or illness.
[article-block post="<most-visited-cities-of-2016>" title="Recommended Articles For You"]

Employment Opportunities #7: HOLLAND
Netherlands is a green country that promised to prohibit the circulation of vehicles that use gasoline, its taxes are very high and its citizens are happy to pay it due the quality of the public sector. The salaries are very attractive in oil and gas sector. Something great is that Dutch companies expect their employees to have a life beyond work – they work around 40 hours per week.
Employment Opportunities #8: SWEDEN
Swedes made the GPS, Ikea and Abba. Many companies encourage their employees to work efficiently to reduce their working hours and spend more time with family and friends. Sweden has a well working public sector and many companies investing in renewable and sustainable business areas.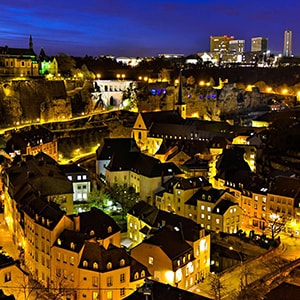 Employment Opportunities #9: LUXEMBOURG
This small country has one of the lowest taxes rate in the world and a high minimum salary. Half of its work force are foreigners and social benefits are great like food checks and transport aids. Life is good there.
Employment Opportunities #10: BELGIUM
Tomorrowland takes place here. Work benefits are many like Christmas bonus, paid vacations and if the company exceeds expected production margin, it divides profits with its employees. Great, isn't?
Employment Opportunities #11: NEW ZEALAND
Did you know the bungee jumping was created there? Yes. Frodo's land is a very competitive place to work with a fairly low unemployment rate and a variety of jobs fields like construction, engineering, education, tourism and finances.
Employment Opportunities #12: AUSTRALIA
With a high minimum salary of almost $17 per hour, this country offers unemployment insurance. Most wanted job profiles are engineers, doctors, architects and lawyers. For foreigners labor benefits are the same as long as prerequisites are fulfilled. If you are a vet, Australia's huge exotic fauna will be perfect for you.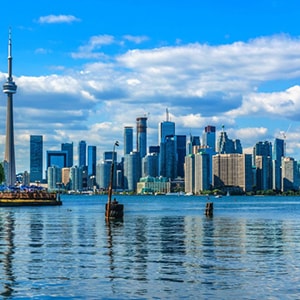 Employment Opportunities #13: CANADA
With its pure air, fabulous forests and a unique Prime Minister, Canada offers an average of CAD $ 11 per working hour. Most of the jobs are in the service sector. Volunteering is important in the order to find a good job because it reflects concern for the country.
Employment Opportunities 14: UNITED STATES OF AMERICA
The American dream certainly might come true because this is a country of opportunities. The salary depends on the city you are living in. It oscillates between $7 and $10 per hour, the social insurance serves also like a retirement fund; there is unemployment insurance and medical insurance. If you work hard, you may earn a lot of money in the new service sector.
Employment Opportunities #15: INDIA
The sanctuary of cows may not sound attractive for work, but many international companies ensure India is one of the best countries to start your professional career, launch a business and achieve long term financial goals. Foreigners receive an additional financial benefit when moving to India.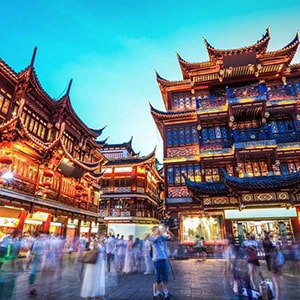 Employment Opportunities #16: SINGAPORE
Merlion's home probably offers the world's best opportunities to start a new business and get high salaries with long working days. The most demanded profiles in the labor market are related to economics and finances and language teaching. Living standards are one of the highest in the world.
Employment Opportunities #17: HONG KONG
Hong Kong among Singapore is one of the most developed countries in the world. It offers promising personal career growth opportunities with high wages especially in the service and finance sector.
Employment Opportunities #18: BAHRAIN
This shopping paradise represents attractive employment opportunities to make business and get high salaries. The most hired sector are health care, constructions, oil companies and tourism. If you are a qualified foreign employee you might receive an additional annual payment to visit home.
Employment Opportunities #19: UNITED ARAB EMIRATES
The Burj Al Arab hotel is not the only good thing there. Work perk are great – they include health insurance, accommodation and flights to visit home. If you are qualified enough and speak the language, you will get high wage. Jobs in the health care sector are very required.
Employment Opportunities #20: QATAR
The kingdom will be the host of the World Cup in 2022. If you are qualified you will find greats opportunities, but if you don't the working conditions can be dismal. Something to be careful in this rich country.
In order to stay connected, buy an international Sim Card with SimOptions.com. Find more information here >