Travel SIM Card USA: How to get Internet during your trip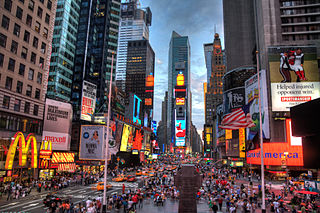 You've planned to travel to the USA soon? Admire breathtaking landscapes and discover huge cities sounds great. You can't wait to share that with your family but you've met an issue: how to stay connected with your relatives during that amazing trip? We at SimOptions wanted to introduce you to 4 different ways to stay connected, like the Travel SIM Card USA.we
Travel SIM Card USA

Traveling with an Internet connection is imperative nowadays. The Travel SIM Card USA allows you to get 9GB of 3G HSPA mobile Internet. That solution can avoid you huge roaming fees for an affordable price.
Moreover, we can deliver the Travel SIM Card wherever you want: directly at your American hotel or at your home address.
Keep in mind that the Travel SIM Card USA requires you to insert it in your mobile phone. For this reason, it won't work with the majority of CDMA phones. Then, if you don't own a Dual SIM terminal, you will have to take out your own SIM and will be given an American phone number during your stay.
Data Roaming
Data roaming is one of the biggest fear for the modern travelers. Internet fees shouldn't be a big part of the travel budget.
Internet bills are too often source of unpleasant surprises because of the exorbitant prices of the data roaming.
We advise you to be careful with the international packages of your operator. They suggest you a lot of attractive offers but they are, most of the time, overpriced. Moreover, if you use all of the allowances in your package, you can get back to international prices without notice.
Free WiFi
Of course, the USA is fitted with many free Wi-Fi hotspots, but don't forget that you will be dependent of them. You want to post a picture on Instagram: you have to order something in a bar, you want to send a WhatsApp message: you will have to enter a mall… Isn't it annoying? Of course, it is.
You don't want to rely on an unstable and slow connection during your whole trip. Furthermore, this solution is not a secure alternative while the Travel SIM Card USA guarantees you a protected connection.
Pocket WiFi
Our Travel SIM Card allows you to get 12GB of 3G HSPA Internet but if you are a big data consumer we recommend you the pocket WiFi for the United States option. My Webspot, for instance, rent devices which allow you to get unlimited data per day. Additionally, this alternative allows you to connect up at 5 devices at the same time.
Moreover, rent a pocket WiFi can be a good idea if you travel in a group. Divide the price between you and your friends in order to save some money!