Best Prepaid SIM Card Japan – The Top 4 SIM Card Offers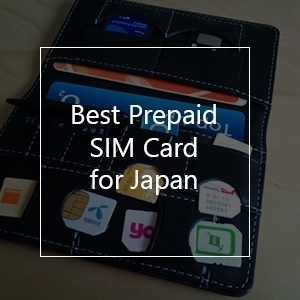 Without any doubt, Japan is that tourist destination that we have all wanted to visit at least once in our lives. This world power has become that place where everyone wants to go during holidays. But do you know how much does it cost to travel to Japan? Here we will talk a little bit about it.
Apart from basic things such as lodging, transportation, food, and some other aspects, you must add the cost of staying connected in this Asian country. Although Japan has some of the most advanced technologies in the world, you will not always have access to free WiFi connections. That is why you should buy, if possible, the best Prepaid SIM Card Japan for your needs before traveling or just when you arrive at your destination.
Influenced by TV or what we see on social networks, we might think that it is economically impossible to travel to Japan. But the truth is that there are many low-cost-alternatives to go to the sushi land.
The Best Prepaid SIM Card Japan – The 4 SIM Card Offers
---
While you should think about all those basic things that we already mentioned, you also have to take into account telecommunications in this country. Remember that Japan is one of the countries with the highest technological development in the world. It means that you will get many spaces with WiFi networks totally free. But this option will not always be the best.
This can be very useful sometimes, but on some other occasions, the best solution will be your own SIM card for Japan. What do you not know about this topic? Do not worry, check the next prepaid SIM card for Japan and enjoy internet access during your entire trip.
B-Mobile
This company offers a SIM data card designed for travelers who will be in Japan only for a few weeks. The Visitor SIM has a cost of ¥3,223, which is equivalent to $28.78. When buying this SIM card for Japan, you will enjoy 5GB of navigation at 3G / LTE speed for 21 days and in case of exhausting the MB, you will be able to recharge 1GB for ¥500.
This SIM card for Japan can be purchased before your arrival in Japan through different online stores such as B-Mobile, Amazon or Yodobashi or some other stores such as AEON, Yodobashi Camera or BIC Camera
For more information about this prepaid SIM for Japan, visit the B-Mobile website.
Holafly
The Holafly SIM card comes in 3 presentations that perfectly adapt to your needs. It works with the Softbank network, which is considered the best option in terms of browsing speed in Japan (3G/4G/LTE). The Holafly SIM cards are disposable and they work only on unlocked phones, so make sure your cell phone is unlocked before you buy these SIM cards for Japan.
When you buy your Holafly you will have your SIM ready to cut it depending on the size your cell phone uses (standard, micro, and nano). This SIM card for Japan costs $21.85 and it is divided into:
7-day SIM with 1.5 GB
8-day SIM with 16 GB
15-day SIM with 30 GB
If you want to know more about this prepaid SIM card for Japan, click here.
IIJMIO
Considered by many travelers to be one of the best prepaid SIM cards for Japan, the IIJMIO Travel SIM offers 2GB for a 3-months-period. Unlike most SIM cards for Japan, the Travel SIM does not need you to call an operator to activate it. You will simply have to remove it from the packaging and insert it into your unlocked smartphone. Immediately the mobile data of your Travel SIM will be activated and you will have to configure the APN only in case your device requests it. Keep calm, if you do not know how to do it, you will find an explanatory guide inside the SIM card package.
You can buy this prepaid SIM card for Japan for ¥4000 (approximately $35.55) in some airports and stores such as Yodobashi Camera, BIC Camera or Yamada Denki. You can even buy it before making your trip to Japan through Amazon.
Here you can get much more information about the IIJMIO Travel SIM.
SimOptions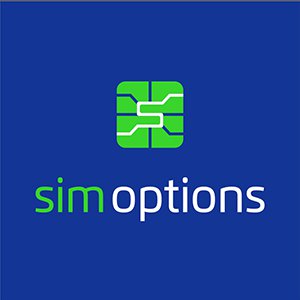 This company offers two incredible options to keep in touch with your friends and family during your trip to Japan. One of these alternatives is the SIM card for Japan, which is only $19.90. Take a look at what you'll get if you decide on package #1:
4GB Internet
Worldwide delivery
3-in-1 SIM card, plug, and play
Credit validity: 8 days
4G high-speed connection
Covers Asia
However, SimOptions offers another alternative designed for family trips or with friends. Package #2 is a portable or pocket WiFi to share internet connection with up to 5 devices. This is the Huawei E5577 4G LTE Cat4, which is $74.90. Pay attention to everything this device offers:
4GB + pocket wifi
Refurbished device
ShareableWiFi (5 devices)
Credit validity: 8 days
4G high-speed connection
Covers Asia
Here you have more details about the Prepaid SIM Card for Japan from SimOptions or you can take a look at the other SIM Cards offered by SimOptions.
Flights to Japan: Which Is The Best Option For Me?
---
We cannot say which the best option is because that is totally relative. There are many aspects to consider, such as the season of the year, which airline you want to travel with, if you will go alone or with children, and some other things. Among those many things to take into account, the main factor with which you can plan your entire trip will be your money.
If you are in the United States you can book on airlines such as Japan Airlines, Korean Air, China Airlines and some of the most famous airlines such as AllNippon Airways (ANA), American Airlines, United or Delta. Prices will vary from airline to airline, so we recommend you to compare among them.
If you are outside the United States, you can make your reservation with more than 25 airlines. However, the most recognized are Qatar Airways, US Airways, British Airways, Cathay Pacific, Virgin Atlantic or Lufthansa.
There are hundreds of web pages that will help you to compare prices and make not only your flight reservations but also your hotel reservations. Also, many of them give you valuable information about the places you should visit or the activities you should try during your trip to Japan. Here you have a list of some of the most famous reservation pages:
Lodging in Japan: Where Can I Stay At Low Prices?
---
You will find different hosting options during your trip to Japan. Talking about hotels, you have options like Love Hotels, Business Hotels, Economy Hotels and also those known as Capsule Hotels. In addition, you will find hostels, apartments and other some peculiar options such as Couchsurfing or camping. Let's learn more details about each of these places where you can stay during your trip to Japan
Love Hotels
As its name suggests, this type of hotels is more directed towards couples. Why? In these hotels, you will find luxurious decorations, jacuzzis, and bathtubs with hydromassages, among other things. Travelers do not look for these kinds of hotels for a long stay; they usually spend just one night there. Room rates of Love Hotels are around ¥5,000 and ¥10,000, which would mean around $45 or $90.
Business Hotels
The rooms of these hotels are usually small and very simple with just one bathroom, but they are comfortable. You will also find hot community bathrooms in Business Hotels, which are traditional in the country after a tiring day. On the other hand, you will find the laundry and different spaces where you will have free Internet access. The rooms' costs start from ¥4,000, or around $35.
Economy Hotels
These types of hotels are similar to business hotels, with simple but ideal rooms to save money in terms of accommodation. Unlike Business Hotels, bathrooms and dining room are shared. They are very popular among backpackers, who mostly travel on a tight budget. Apart from that, Economy Hotels are located near the train stations in order to reduce the expenses of your trip to Japan. The night in this type of hotels is between ¥2,500 and ¥6,000, that is, between $23 and $55.
Capsule Hotels
Just like the Economy and Business Hotels, these types of hotels are located near the train stations. However, they only offer a bed in a very small space, so they are perfect if you travel alone. In most of Capsule Hotels, only men are accepted. But do not worry, you will also find some that accept only women. Also, you can get Capsule Hotels for couples, but these are rare. The price of these reduced "rooms" ranges from ¥ 2,500 to ¥5,000, which means from $22 to $44.
There are other rare but modern options like Couchsurfing and Camping alternatives.
In the case of the first option, you must enter to the official Couchsurfing page. You must register there to look for houses of unknown persons that offer a bed or sofa in which you can spend some nights, depending on what you decide with them. In return, you must register your home as an option to do Couchsurfing when a traveler goes to your country.
Talking about camping, it is a very popular alternative among backpackers who seek to save money and enjoy another type of vacation. As a positive aspect, apart from reducing expenses, it will allow you to see beautiful natural areas. However, camping areas are far away from the city and it will be difficult to find transportation from one place to another. If you want to experience this particular option, prepare your camping tent and about ¥300 or ¥1,000,  which means $3 or $9 per person.
We hope that all the information provided in this article has been very useful for you and you can share it with your friends. Let us know if you buy any of these SIM cards during your trip to Japan!