The 3 Best Prepaid SIM Card For Singapore
This amazing country is one of the most visited in Southeast Asia. As in every Asian nation, Singapore offers plenty of interesting traditions that you should experience by yourself. So, do not waste more time and start planning your trip to Singapore!
Since Singapore is a multicultural country, you can try many gastronomic options from China, India or Malaysia, you can find them in specific places know as Hawkers. This name is for its own concept of the street food. Crabs in many presentations, Satay, Char Kway Teow, Laksa or Roti Prata are just some of the most typical dishes you should try while you travel to Singapore.
Although hosting prices are quite expensive in Singapore, there are many apps or web pages where you can compare different prices and make your reservation according to your needs and budget. Some of the most well-known web pages are Booking, Kayak, Hotwire or Priceline. We recommend you to search at least in a couple of these sites so you can decide among the best options.
What is The Best Prepaid SIM Card for Singapore?
---
Apart from all these aspects, you also need to consider the price of keeping in touch with your friends and family. As we already know, international roaming charges are very high, so you should consider buying a prepaid SIM card for Singapore. Do not worry if you do not know anything about this topic, keep reading and choose the best SIM card while you are in Singapore:
Of course, there are different options to choose, but let's talk about three of the main and most important SIM card's providers: SimOptions, StarHub and SingTel.
SimOptions – Prepaid SIM Cards for Travelers
---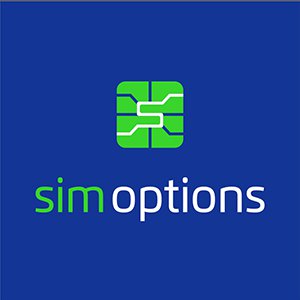 This SIM card provider is not from Singapore, but it offers some of the best options for you to stay connected during your trip. SimOptions has the best alternatives in prepaid SIM cards not only for Singapore but also for the whole Asian continent. Check what they offer and choose the best for you!
Smart Gold SIM Card Singapore ($19.90)
4GB Internet
Worldwide Delivery
3-in-1 SIM card, plug and play
Credit validity 8 Days
4G high-speed connection
Covers Asia
But, if you are traveling with your family or with some friends, SimOptions has a better option! Buy an Asian SIM card + pocket WiFi, take a look at the benefits of this alternative:
Smart Combi SIM Card Singapore ($74.90)
4GB + Pocket WiFi
Refurbished device
Shareable WiFi (5 devices)
Credit validity 8 days
4G high-speed connection
Covers Asia
StarHub
---
This is considered the second main telecommunication company in Singapore. Apart from Mobile services, StarHub offers digital TV, cable television and some other services. Pay attention to the different options talking about prepaid SIM cards:
Happy Prepaid SIM Card
Option 1: $8
$10 Credit for 90 days
30-Day 800MB local data
Option 2: $15
$15 Credit for 180 days
180-Day 2.2GB local data (1.2GB from the first month and 200MB per month for the next 5 months)
Free WeChat, WhatsApp and LINE (valid for 180 days from activation date)
Option 3: $50
$50 Credit for 180 days
10-Day 100GB local data
30-Day 5GB roaming data
But, these are not the only options you have! StarHub has 2 different SIM cards for travelers. Take a look at the different benefits you will get if you buy any of these Travel prepaid SIM cards for Singapore:
Travel 4G Prepaid SIM
Option 1: $12
100GB local data for 7 days
1GB roaming data
100 local SMS
500 mins local outgoing calls
Unlimited local incoming calls and local data for social messaging
Option 2: $32
100GB local data for 12 days
3GB roaming data*
500 local SMS
3000 mins local outgoing calls
Unlimited local incoming calls and local data for social messaging
If you are looking just for a data SIM card, StarHub also offers 2 options. In this way, you will have internet access while you are in Singapore. Check the benefits of the Internet Prepaid SIM card:
Internet 4G Prepaid SIM
Option 1: $18
2GB daily 4G Data
Valid for 5 days
Option 2: $32
2GB daily 4G Data
Valid for 15 days
It is also important for you to know the different rates so you can be aware of what you use:
Local Calls: First minute 22¢ / 8¢ per minute
SMS: 5¢ Local SMS / 15¢ Global SMS
Data: 4¢ per 10KB
Apart from these many options offer by StarHub, it offers International Direct Dialing (IDD) with which you will call specific countries without activating a roaming plan or buying a SIM card. We chose some of the most popular destinations and their rates:
Australia: Local: $0.23 – Mobile: $0.33
China: $0.29
Canada: $0.19
France: $0.41
Germany: Local: $0.18 – Mobile: $0.39
India: $0.93
Italy: $0.42
Japan: $0.42
USA: $0.22
Philipines: $0.45
Which option is the best? Use this calculator and compare the following rates and decide the best alternative for you.
Would you like to know more about StarHub? Click here and check everything about this company.
SingTel
---
Now, let's talk about the first telecommunication company in Singapore. Since it is the most important provider in Singapore, it offers many options to choose. Let's take a look of the prepaid SIM cards offered by SingTel:
hi! SIM card 1: $8
hi! SIM card 2: $15
3GB for 120 days: 1GB (anytime) / 2GB (12am to 8am).
Unlimited data for 1 year: WhatsApp, WeChat, LINE and hi!Music Plan (30 days)
hi! SIM card 3: $38
$38 credit for 100 days
Free 3GB of 4G local data to use in both Singapore & Malaysia
hi! SIM card 4: $50
$50 credit
Free 5GB of 4G local data
If you want to have internet access just for a couple of days, here is the solution. SingTel offers this data SIM card:
hi! Data SIM card: $20
7 days validity
5GB of 4G local data
SingTel also offers International Direct Dialing (IDD) so you can call specific countries without a roaming plan or a SIM card. Here you have some of the most touristic destinations:
Australia: $0.40
China: $0.89
Canada: $0.34
France: $0.79
Germany: $0.79
India: $1.20
Italy: $0.79
Japan: $0.59
USA: $0.34
Philipines: $0.79
IMPORTANT: Both StarHub & Singtel do NOT provide pre-registered SIM Cards. That means, that you have to visit one of their stores & provide your ID Card (for foreigners, only a Passport is valid) to be able to register a SIM Card. After this process, you might have to wait a few hours to be finally processed and be able to use the SIM Card. With SimOptions, you are NOT required to register it first. The SIM Cards are already pre-registered and ready to use immediately.

---
Recommended Articles For You