The Best Prepaid SIM Cards For The USA : The Top 3 SIM Card Offers to Travel to The US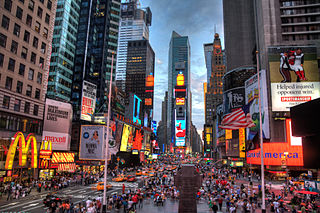 It is widely known that telecommunications in the USA are very expensive, compared to other countries. When you're coming only to visit the country, you probably have a lot of expenses planned. That's why if you going to pay for a service, you'll want the very best.
Unfortunately, there are not many choices in the GSM market, as Verizon and Sprit, two of the biggest carriers, use CDMA, a different mobile technology. This leaves you with only AT&T and T-Mobile for big providers. Which one offers the best prepaid SIM card USA?
We picked our top three for you to choose between, according to your needs.
The Top 3 Best Prepaid SIM Card USA
The Most Complete
For $60, the best deal you can get in the US is the Unlimited plan from MetroPCS. It may be expensive, but you'll get unlimited calls, unlimited texts and unlimited LTE internet. Moreover, you can use your phone as a hotspot to share up to 8GB of connection with other devices.
Every coin has two sides though, and the only problem we found with this offer (apart from its price) is that it isn't available online at all. You'll have to go find a store in the USA, and some employees will refuse to sell it to you if you don't have an American I.D. or address.
The Cheapest Available
If you're looking for the cheapest smartphone option available, then you should go with the T-Mobile's Tourist Plan. For $30, it contains 1000 minutes of US calls, unlimited international texting and unlimited data, with 2GB of 4G.
The only limit to this offer is that the credit only lasts 3 weeks. Also, you can order it online, but T-Mobile won't ship outside the United States, so you'll have to send it to an address where you can collect it when you arrive.
The Best Value
If you're looking for the maximum amount of high-speed data for the lowest price, you should definitely check Simoptions' Prepaid SIM Card USA. For only $49.90, you get 12 GB of mobile internet in all the United States, valid for 30 days.
Moreover, this is also the most convenient option, as this offer can be bought online and ships worldwide. The only downside to this offer is that tethering from a phone isn't allowed, but if you own a pocket wifi device it works just fine.
Still not sure which Prepaid SIM Card USA you should pick? Learn here more about how to choose the best SIM Card for your needs!