The 5 Best eSIMs for the USA in 2023
Published: March 16 2022
|
Updated: July 31 2023
The United States is a big country, and as a result, it is visited by millions of tourists every year. All people who want to visit famous places and landmarks in this country will need to get a SIM card to stay in touch. Many of them will need an eSIM. If you are part of the second group, you are in the right place.
Of course, there are other ways to stay connected during a trip. You can use the roaming option from your current mobile provider. However, we all know that this is a very expensive service. You could also buy a local SIM card, but American operators usually provide plans at a higher cost than in other countries. Besides, it can be inconvenient to get one when you arrive in a new country.
So the best option, for those who now have a cell phone compatible with eSIM, is to buy a data plan for eSIM, from a provider that can be anywhere around the world. That is the great advantage of eSIMs, you only need to go online, choose your plan, pay for it and then download it into your phone. This is the best way to get cheaper prices, and also be sure that the SIM will work correctly.
Now, we want to make things easier for you. That is why we are going to show you here some of the best eSIMs to use in the United States. Continue reading and be ready for your next trip to the US!
What Are The Best eSIMs for the USA?
About the provider
Sim Card Features
Consistent speed. Straightforward price - That's SimOptions! The perfect virtual SIM Card to try out SimOptions's internet service in the USA.

Data:

1GB

Calls/SMS:

No

Credit Validity:

30 days

Only

$

4.90

Learn more
SimOptions is one of the biggest marketplace for Prepaid SIM Cards & eSIMs. SimOptions helps international travelers to save 100% of roaming charges by using local Prepaid SIM Card - now offering its own eSIM for the USA. The the USA eSIM from SimOptions is the perfect choice to stay connected to family and friends at home.

Data:

6GB

Calls/SMS:

No

Credit Validity:

10 days

Only

$

17.90

Learn more
3 Hong Kong boasts one of the strongest mobile internet networks and has now started to provide customers with eSIMs for the USA. Forget about paying for roaming fees and enjoy local connectivity.

Data:

10GB

Calls/SMS:

No

Credit Validity:

30 days

Only

$

24.90

Learn more
As one of the biggest network providers, Three HK provides its services to millions  of users worldwide. Stay connected to a fast internet network in the USA and enjoy fast internet data with the eSIM from Three HK.

Data:

20GB

Calls/SMS:

No

Credit Validity:

30 days

Only

$

34.90

Learn more
With the eSIM2Fly Global eSIM, AIS provides a unique deal. As the biggest network provider in Thailand, AIS provides one of the most intertwined network coverages across the globe. Enjoy 3G/4G/5G data in the USA in the most affordable way.

Data:

6GB

Calls/SMS:

No

Credit Validity:

15 days

Only

$

39.90

Learn more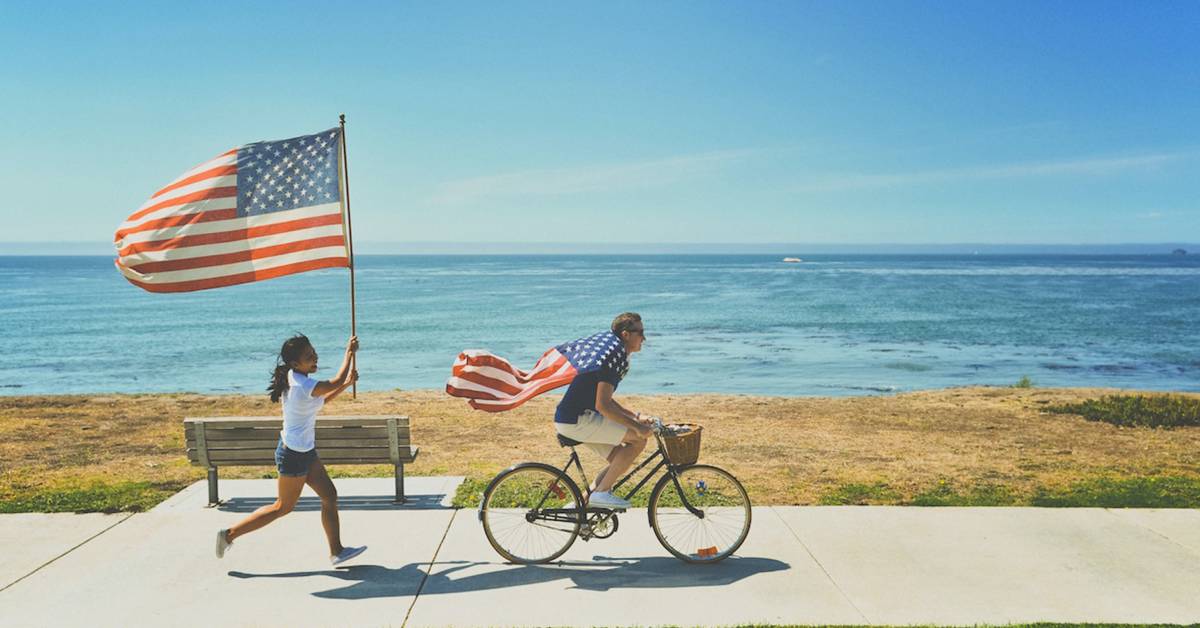 What Is The Best eSIM for the USA?
---
AT&T
---
AT&T, a telecommunications giant in the United States, has made significant strides as an eSIM provider. With its rich history and solid infrastructure, AT&T has shown a robust commitment to the modern era of digital SIM technology. The company offers seamless eSIM setup and use for a broad range of devices, making it easier than ever for consumers to access multiple networks without the need for a physical SIM card.
With its diverse portfolio of plans, consumers can easily customize their experiences to suit their individual connectivity needs.
Go USA |

$

4.90 - 1GB
Data: 1GB
Calls/SMS: No
Credit Validity: 30 days
Three
---
Are you looking for unlimited data? Then the Three eSIMs might be of interest for you. This Three's branch based in Hong Kong offers one eSIM data plan valid for one day, with unlimited data to use. There is a speed limitation after using 500 MB, however, it is still worth it to have unlimited service to navigate all day.
They also offer other plans that we will mention below, in case you need to stay much more time in the country. A good thing about these plans is that they are also valid for other countries, such as Canada or Mexico.
Check all the details about the eSIMs data plans from Three Hong Kong:
30-Day Pass 10GB |

$

24.90 - 10GB
Data: 10GB
Calls/SMS: No
Credit Validity: 30 days
30-Day Pass 20GB |

$

34.90 - 20GB
Data: 20GB
Calls/SMS: No
Credit Validity: 30 days
Before buying any eSIM data plan for your trip to the USA, you need to be sure that your phone is compatible with eSIM. Otherwise, you will not be able to activate your eSIM plan. Some of the phone models that work with eSIMs are:
iPhone XR, XS, 11, SE 2020, 12, 13
Google Pixel 3, 4, 4a, 5
Samsung Fold, Z Flip, S20, S21, Note 20
Motorola RAZR
AIS eSIM2FLY
---
AIS Sim2Fly is a premier international roaming service provided by AIS, a leading telecommunications company in Thailand. Sim2Fly's eSIM capabilities have taken convenience and connectivity to the next level for frequent travelers.
With a strong focus on ease-of-use and comprehensive coverage, AIS Sim2Fly offers reliable high-speed internet access in over 80 countries including the USA.
eSIM2FLY Global |

$

39.90 - 6GB
Data: 6GB
Calls/SMS: No
Credit Validity: 15 days
SimOptions
---
SimOptions has positioned itself as a convenient and user-friendly online platform offering international SIM card and eSIM solutions. Providing services in over 100 countries, they have managed to build a solid reputation for their hassle-free services and customer-friendly approach.
Their eSIMs are renowned for easy setup, broad compatibility with a range of devices, and provision of high-quality internet coverage across various global networks.
Smart Traveller eSIM |

$

17.90 - 6GB
Data: 6GB
Calls/SMS: No
Credit Validity: 10 days
Frequently Asked Questions
---
Do the eSIMS for the USA support calls & SMS?
---
A few selected eSIMs for the USA do support calls & SMS and even come with a phone number but are currently not listed on SimOptions. Other eSIMs from SimOptions are data-only eSIMs. You can choose the right eSIMs for your trip to the USA depending on your personal requirements.
How do I know if my smartphone supports eSIMs?
---
SimOptions offer and up-to-date list of eSIM-compatible smartphone on the website. You can visit it here and find out if your phone supports eSIMs. Do not forget that it must be carrier-unlocked as well!
How do I activate my eSIM for the USA?
---
Within seconds of completing the purchase, you will receive an order confirmation with your eSIM details attached as a PDF. It includes the QR code and all relevant details. You can then scan QR with your eSIM-compatible smartphone and start using it immediately.