How To Travel The World And Get Paid For It
Traveling as the main income. Who would not like this idea. Travel freely around the globe, explore fascinating cultures and landscapes. The questions remains: How to travel the world and get paid for it?
Remember, that you are getting paid because you are working hard and not just only because you are traveling. Depending on the age and your current occupation, some will have it easier to just leave their hometown and travel.
Are young and just got your college degree? Taking a year off seems logical for many before joining the 9-5 office. Are you in your mid-50's and already an established employee in the company, which makes it hard for you to just quit and travel?
In whatever life situation you can find yourself right now,  don't forget that traveling the world and to get paid for it is not as easy as everyone claims. It takes patience and dedication over years (if you don't get very lucky) if you have to start from the bottom.
Travel The World As A Blogger/Writer
The easiest and risk-free project for you to start right now would be a blog. Write down your previous travel experience, travel tips and tricks related to travel.
Remember to write down what you really feel, your true opinions. You will gather a loyal readership over time that enjoys your content and keeps coming back for more. It's important to grow your traffic to the website so that other companies will recognize you and start to consider you as a potential partner.
Deals can range from Affiliate links, display advertisements on the page or guest blogs. You end up receiving a percentage of every sale or a set amount of revenue based on every 1000 views on your displayed advertisements.
There are many more ways to monetize your blog. For example, as an affiliate blogger, you can grab a deal with a company that sends you to another country to test their product or service. You can travel, create new experiences (which you can write about in other articles later on) and promote the product or service.
You write down the travel lifestyle experience to show your readership what it is like to travel the world. Within in the article, you mention the company, their service or product you received and earn a fixed rate + commissions based on each sale.
The more relevant content you post,  the more readers you get. The more readers you have, the more income you get. Writing a blog is not the only option to travel the world and get paid for it.
Become a Digital Nomad
There is another trend emerging with the Digital Nomads all around the globe. Internet based jobs are constantly growing in demand from both employer and employee.
If you have the right set of skills, you can start freelancing today and work remotely for one or several companies at once. You will experience a rough start but once you have settled down and found the right companies that would like to work with you remotely, you got the jackpot. Learn more about how to start a digital nomad career.
A digital nomad lifestyle has its ups and downs as you're monthly income differs all the time, but you are flexible with your working hours and the country you can stay (provided that you fulfill your visa requirements).
Become an English Teacher and Travel The World
The easiest way to start to travel today and earn money as soon as possible is as an English Teacher. If you are coming from a native english-speaking country, then you automatically have skill set that is in high demand in most countries around the world.
You can teach English abroad to fund your travel life abroad in either a kindergarten / school / university or as a private tutor. Getting a TEFL or TESOL license is not necessary but it can greatly help you find a job easier with that globally recognized certificate. Keep an eye out for English teaching positions here
You probably heard of all these options already before. What are the other ways how you can travel the world and get companies to pay for it? Here are a few unusual that you might not have thought about.
Flight Attendant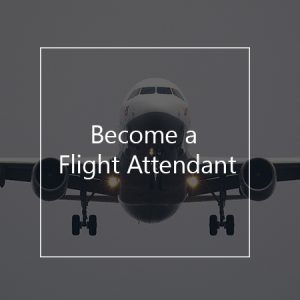 Some of you might think of flight attendants as trolley dollies but the vast majority is envious of the flight attendants. They can travel the world but at the end of the day, it is still a job.
A very competitive one and many of those who are chasing that dream are preparing for it for years to get into it. So it is not the easiest option to travel the world and get paid for it. You work long hours, you cannot choose the place where you will sleep tonight but it can be the perfect job some of you out there. Do you want to become a flight attendant? Learn more about it here
Au Pair
For many high school graduates, taking a year off as an Au Pair is a very risk-free option to travel and life for a while abroad. If you have interest in working together with children and live in a place abroad like a local, then Au Pair is the right thing for you.
The easiest way to get into it is finding a program that will train and help you to find a family abroad that is willing to take you in. A good match between you and the family is very important. You can start looking for Au Pair jobs here
Seasonal Employment
Seasonal employment jobs are another option how you are able to travel to a different part of the world to earn some money while traveling. Go to popular tourist destinations at their peak seasons to increase your chances to get a job.
During your days off you can explore the country and meet people from all over the world. Be aware though that working in a new country comes with a different working culture and you most likely need the right visa to be permitted to work abroad. Here are more trips & tricks to find a seasonal job
Whatever way you choose to change your lifestyle, don't forget that it takes hard work and dedication to continuously travel the world while getting paid for it. What you see from others is only them enjoying their free-time, but in the background they are working many hours a day to be able to live a life like that.
Traveling abroad for the first time can be a scary thought. With the SIM Cards here at SimOptions, you can stay connected with friends & family at fair rates in over 50+ countries. You receive data, minutes and text messages with our packages. Find out more!