10 Quick Tips How To Adjust To A New Place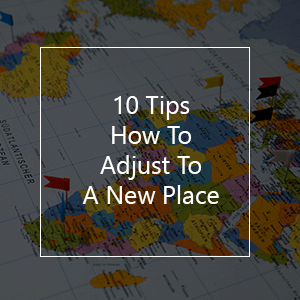 Are you looking to go on a big adventure soon? Leaving your home for several months for the first time? It can be exciting and scary simultaneously. Back in 2011, I left my hometown and have been traveling for about 2 years.
I know exactly what you are feeling right now and I hope I can take away some of your worries and relieve stress! Here are a few quick tips how you can quickly adjust to a new place. For some, these tips may sound obvious but it is always good to be remembered to avoid foolish mistakes.
Equip Yourself With Cash
It may be needless to say but don't forget to bring cash along with you! There is always a slight chance that your credit card stops working when traveling from one country to another.
It is just a security option by your bank which can be easily resolved. Maybe you even ran out of your monthly allowance. You never know – but at least you have some cash with you.
At the airports, you will able to exchange your money into the local currency. Even if you run into the situation that you were not able to get cash with the plastic.
I would recommend having around 150 USD in your pocket as it is one of the easiest currencies to exchange wherever you are in the world. You will be able to grab a taxi from the airport, get to the hotel and go for a visit to a local restaurant in the case that you need to fix your credit card issues.


Take A Note Of The Most Important Addresses
With the rise of the digital age, we are relying on our mobile devices more and more than ever before. Only a few people still print out their itineraries and booking confirmation of their hotel.
Nowadays, they can easily check it on their smartphone anytime they want – without carrying a folder of documents with them around. However, there are times when your smartphone might stop working.
It may even be at the worst times possible! Never rely on free WiFi at the airports or other places. Which hotel did you book? Where is it? How far from the airport?
Questions you will ask yourself if you smartphone stops working. Write down all important information on a small piece of paper.
In case of emergency, at least you will be able to tell the taxi driver to which destination he has to drive. A plus would be to write down the address in the local language.
Orient Yourself With Google Maps
Ohhh Google again. Download Google Maps and never get lost again. Download the area where you are traveling to and never worry about any high roaming charges.
Predownload Google Maps with your WiFi at home and use maps that are being constantly updated. They work perfectly fine with GPS. You can even download the maps into your own language.
Another useful advantage with Google Maps is that you can plan your trip in advance. Place markers on sightseeing locations, restaurants and other places you want to check out. You can find places worth to visit on TripAdvisor or Yelp.
In case, you have not downloaded a certain part of a map but you worry about data allowance and the roaming charges involved, we have a solution for you. Order a SIM Card from SimOptions for your travels.
Our products range from Europe, Asia, and Americas. With either a SIM Card for a single country or several ones depending on your travel plans, you will always stay connected to the mobile internet.


Get Tips From Locals
Once you have arrived at your destination, you might want to start talking with the locals. Ask the taxi driver, the receptionist or staff of a local restaurant if they have an insider tip for any must-see places.
Maybe you didn't book a hotel but instead a room/apartment with Airbnb – ask your owner that you booked with for useful information.
Quickly, you will get a good feel of the city that you have arrived in and get to know it like to locals do. Get outside, stay open-minded and learn from the secrets you will receive.


Plan A Route By Researching Travel Blogs
There are hundreds of travel blogs out there! Just head to your favorite search engine website and start looking for "CITY + blog" or "COUNTRY DESTINATION + blog".
You will see articles from other travelers or locals sharing the best tips and secrets about the city or the country as a whole. Secrets that can make your holiday trip to an amazing adventure filled with fantastic highlights.
You can't wait to be able to share it with your friends back home. If you have the choice between a traveler blog and a local one – always pick the local blog. They have even better insider tips than your common traveler.
Remember tip #3? Right – place your marker of places that you would like to see on your Google Maps so you don't need to remember the address or exact location. It also gives you a feel of how busy your days will be as you are planning your daily trips.
Maybe you are just like me and you don't like to plan anything ahead. If that is the case, then just follow the Tip #4 and get your tips straight from the locals as soon as you arrive at the destination.


Take A City Or Food Tour
Most big cities offer city tours and food tour – if possible, take the ones that are operated by individuals rather than big travel agencies.
In that way, you will get a more authentic feeling and feel appreciated rather  than getting whipped through as another batch by an agency. You will find hidden treasures that you could have never found without a guide.
Tours like these have the extra benefit of meeting people who are in the same situation as you. New to the city and ready to explore. This makes it easy to establish a connection and get into talk with others.
You will start to get a feel for the city and the people living there and their way of living.


Get Inspiration On Instagram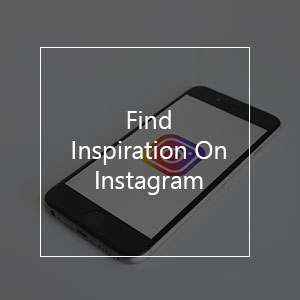 Did you think about using Instagram as a source of inspiration and a way to start to get a feel for the country and city that you are going to visit?
Start searching for the specific hashtags for the places and look at how to people live over there. What kind of food do they eat? How does the surrounding area look like? What great attractions or sightseeing are there? Are those places worth a visit?
Questions you should ask yourself when browsing Instagram looking for information about hidden secrets.


Get Familiar Locating Landmarks

Always look around to find city landmarks. In case you get lost and disoriented, the landmarks will help you to find your way again as they are centrally located usually and easy to see from many areas of the city. For example, Paris has the Eiffel Tower, Berlin has the Television Tower & Kuala Lumpur has the Petronas Towers


Learn The Language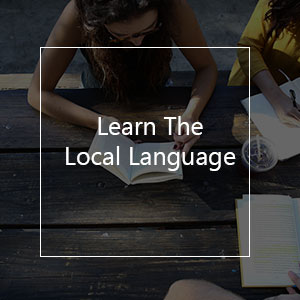 It doesn't matter how long your trip at the destination will last but make sure to know a few simple sentences in the local language. Learning how to say "Hello", "Thank you" and "Bye bye" can bring you a long way.
Use them whenever you can and be surprised by the local's reactions. Don't worry about the pronunciation or mixing up the order of the words – the effort counts and the locals will appreciate it.
Maybe you will be able to create a friendship that will last your whole trip.


Have Open Expectations

In general, don't have any prejudices or preliminary ideas of how your experience will be like. Just accept the situations when they happen even if they contradict with your morals & beliefs.
It will make adapting to the new place much easier if you don't expect anything and accept facts that you normally wouldn't do.
In the end, your holiday will only be as good as you make it. Stop making excuses and come open-minded to enjoy a truly remarkable trip abroad.
From time to time it will be a challenge but using these listed tips will support you in adjusting to the new place better. Maybe you will even start to feel like at home.